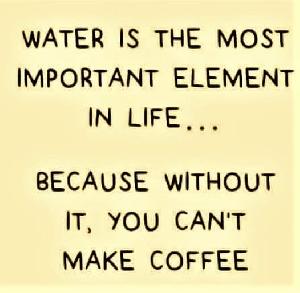 9-11-2001
Don't worry about the world coming to an end today ... it's already tomorrow in New Zealand!
Trust me ... They'll let me know and I'll tell you ASAP. Admittedly, I'm starting to wonder!

I'M NOT KIDDING!
"Fifty-seven percent (57%) of Democratic voters believe supporters of Donald Trump are a serious threat to the nation," reports pollster Scott Rasmussen. What's more, 56 percent of Democrats see the unvaccinated as a "serious threat" to America.

By comparison, fewer Democrats consider the Taliban (44 percent), China (44 percent), socialists (19 percent), illegal immigrants (20 percent), Russia (37 percent), and defund the police activists (24 percent) as a serious threat.

US VETERANS - From the VA
Veterans from all eras are reacting to the events in Afghanistan, such as the U.S withdrawal and the takeover by the Taliban.
You are not alone.
Veterans may question the meaning of their service or whether it was worth the sacrifices they made. They may feel more moral distress about experiences they had during their service. It's normal to feel this way. Talk with your friends and families, reach out to battle buddies, connect with a peer-to-peer network, or sign up for mental health services.
For assistance, please contact the VA.

Can you imagine how all veterans, but especially those who served in Afghanistan, their loved ones and friends feel about what has happened.

Thoughts on Afghanistan from a Veteran's Wife - It Was Not In Vain - Link

Then there's this
You don't know me personally but by the things I write, you know I'm an old fart! That's okay. Because you see:
I am one of the children that came of age in the late 40s and early 50s. No one will ever have that opportunity again. America was united, prosperous and confident in the future. Our leaders were interested in doing what was best for America. We were given one of our most precious gifts: Living in the peaceful and comfortable time. It was created for us by the 'Greatest Generation'.

Meghan McCain is not a person I often quote but, here it is:
" ...This is not who America is, this is not the values this country was founded in. Our veterans deserve better, the innocent Afghan people and our allies and translators who have stood by us for the past 20 years deserve better. The shame, dishonor and embarrassment the Biden administration has brought to our country will take generations to undo. Not to mention our standing in the world and the cruel reality that the likelihood of another significant domestic terror attack has no risen to the highest levels since 9/11 and will usher in Isis 3.0"

COVID-19




From the Centers for Disease Control and Prevention (CDC)
COVID-19 Vaccines for Moderately to Severely Immunocompromised People:
People with moderately to severely compromised immune systems are especially vulnerable to COVID-19 and may not build the same level of immunity to 2-dose vaccine series compared to people who are not immunocompromised. CDC recommends that people with moderately to severely compromised immune systems receive an additional dose of mRNA COVID-19 vaccine at least 28 days after a second dose of Pfizer-BioNTech COVID-19 or Moderna COVID-19 vaccine. This additional dose is intended to improve the response of people who are immunocompromised to their initial vaccine series.

Although CDC does not recommend additional doses or booster shots for any other population at this time, U.S. Department of Health and Human Services (HHS) has announced a plan to begin offering COVID-19 vaccine booster shots this fall

Covid 19 in New Zealand
18 August 2021 - NEW ZEALAND SHUTS DOWN!


24 Aug 2021 All of New Zealand will stay on Level 4 until Friday 28 August Auckland will stay on Level 4 until Tuesday, 31 August.


28 Aug - New Zealand will remain at Alert Level 4 until 11:59pm Tuesday 31 August.
Areas south of Auckland are at Alert Level 3. This will be reviewed by Government on Monday 6 September. Northland region is at Alert Level 4 until at least 11:59pm on Thursday 2 September. Auckland is at Alert Level 4 for at least another 2 weeks, with a review on Monday 13 September.


2 Sep - Northland, will move to Alert Level 3 at 11:59pm tonight. Everywhere south of Auckland remains at Alert Level 3 and Auckland remains at Alert Level 4.


6 Sep - All of New Zealand outside of Auckland to move to Level 2 Tues.11:59pm. Auckland remains at Level 4. So why are vaccinations bookings being cancelled for some people in Auckland? Also, why are booking dates not available until October some time in Auckland?


13 Sept - The Government of New Zealand has announced that Auckland will remain at COVID Alert Level 4 through 2359 on Tuesday, September 21, while all other areas south of Auckland and Northland in New Zealand will remain at COVID Alert Level 2.

Level 4:
-People instructed to stay at home in their bubble other than for essential personal movement.
-Safe recreational activity is allowed in local area.
-Travel is severely limited.
-All gatherings cancelled and all public venues closed.
-Businesses closed except for essential services.

Why vaccinated people still get Covid-19-Link

NZ Covid vaccine update
The vaccination rollout is speeding up with all eligible people in New Zealand (16+) able to book in their vaccine appointment from 1 September 2021.
Once you're eligible to book, please do so using the Book My Vaccine tool. It's also really handy to manage or reschedule your upcoming vaccine appointments.

Gap between doses increased
The standard time between doses of the Pfizer-BioNTech vaccine is six weeks between the first and second dose.

People who already have vaccinations booked less than six weeks apart can keep their second appointment or choose to change it. Either way, the most important thing is that everybody needs two doses of the vaccine to be fully vaccinated.

Women and cats will do as they please, and men and dogs should relax and get used to the idea.

Mrs Wilderness and I were down and almost out for a few weeks. We didn't know it at the time but we were part of a very large group of people in New Zealand suffering from RSV - Respiratory syncytial virus.

Apparently this thing, Respiratory syncytial virus (RSV), was discovered in 1956 and has since been recognized as one of the most common causes of childhood illness. The misses and I had only recently heard about it and really didn't care what it was called, we just knew we were very sick.

Now we find, we weren't alone. The headline this morning was "RSV: Six dead in Auckland as Covid-19 takes its toll on our national immunity." We were told nine people across the country have died after becoming infected with RSV this winter - including six in Auckland's central suburbs.

At six of New Zealand's main hospitals, the number of people admitted for RSV spiked to 951 in the week ending Monday, July 18. However, in the week ending Monday, July 25, that number dropped to 787. As of July 25, there had been a total 4434 hospitalisations for RSV at those six main hospitals.

WW Truism:
You can tell you are getting older when, on your way home you stop at the pharmacy and the liquor store and the pharmacy package is bigger!

Soccer Fan Falls Off Couch - Live Action - Click Here

I was hinting to Mrs Wilderness what I wanted for our upcoming anniversary.
I said, "I want something shiny that goes from 0 to 200 in about 3 seconds."
She bought me a bathroom scale.

Trump barred from Twitter, but Taliban spokesman tweets away!

Right here seems like a good place to remind some people:
When you're dead, you don't know you're dead. The pain is only felt by others.
The same thing happens when you're stupid.

Play it safe - Read Up on BBQ Rules - Click

My memory's not as sharp as it used to be.
Also, my memory's not as sharp as it used to be.

The oil is in Texas
But the dipsticks are in DC

Isn't it weird that in America the flag and the culture offend so many people but the benefits don't.

Scary Facts:
The US has 5% of the world's population and 66% of the world's lawyers!

Have you ever noticed: The Roman Numerals for forty (40) are XL
I have become very familiar with XL these last few years.

Not So Scary
Behind every great man, there is a surprised woman.

All Too True
... Some of the loudest voices for tolerance today have little tolerance for traditional Christian beliefs. So as you go about your daily life, just be ready. Because you're going to be asked not just to tolerate things that violate your faith; you're going to be asked to endorse them. You're going to be asked to bow down to the idols of the popular culture.
Vice President Mike Pence in Commencement speech at Liberty University, Class of 2019

Need Proof?
Rugby Australia sacked Israel Folau, the land's most popular star, after he included homosexuality in a social-media post on sin, hell and the Bible.

That social media post, which Folau has refused to take down, quoted the fifth chapter of St. Paul's epistle to the Galatians:

"Now the works of the flesh are manifest, which are these; Adultery, fornication, uncleanness, lasciviousness, Idolatry, witchcraft, hatred, variance, emulations, wrath, strife, seditions, heresies, Envyings, murders, drunkenness, revelings, and such like: of the which I tell you before, as I have also told you in time past, that they which do such things shall not inherit the kingdom of God."

A quote from former Wallabies coach Alan Jones, aimed at national rugby leaders: "They've destroyed his employment and internationally destroyed his name for quoting a passage from the bible for God's sake."

So quoting the bible is now Hate Speech. Saying what you believe to be true is apparently not covered by Freedom of Speech ... if it is a Christian belief.


Update on this story:
Former Wallabies star Israel Folau reportedly received a staggering A$8 million settlement from Rugby Australia.
The Daily Telegraph reports the payout is believed to be $8 million. The Australian reports it was "several million dollars". Rugby Australia CEO Raelene Castle described the reports as "wildly inaccurate."

Rugby Australia and Folau issued a joint statement on Wednesday after reaching a confidential settlement, with both parties apologizing for their actions.
Does it matter? He had to suffer hell and take them to court.

Cops Grieve the Loss of Donuts - Link

Straight talk from a politician - Wow - Link

Wife arrested - Husband forgot anniversary - Link

End of Times? Head for New Zealand - Link

Man steals car - calls owner for help in starting it - I'm not kidding - Link

Kiwi man wins lotto, gives half away - Link

True Comedy - The Way We Were - Link

This is also who we are - Link

Thief shoots self in wiener robbing hot dog stand - I am not kidding - Link

A Vietnamese Immigrant Thanks God He is an American

Check out Freedom Camping in New Zealand - Link

AN OLDIE BUT GOODIE FROM THE FRONT PORCH
BANANA ATTACKS GORILLA THEN SPLITS!
I'm just going to report this the way I found it.
By Melissa Reid Fox 8 News Reporter
STRONGSVILLE, Ohio - There is a banana at large in Strongsville.
Police say that someone dressed up as a banana and attacked the Wireless Center's mascot, a gorilla, last week.
"I noticed a kid in the bushes. Then he just emerged, dressed up as a banana, and sprinted as fast as he could at our gorilla," said Brandon Parham, the manager. "The kid just speared our gorilla."

Parham and another employee witnessed the attack. "The kid was in mid-air, flying. He just looked like a Spartan from that movie '300,' except he was a banana," added Parham.

The Wireless Center uses the gorilla as an advertising tool on Mondays, Tuesdays and Fridays.

"After he got tackled, the gorilla just got back up and adjusted his head. He kept on waving his sign around," said Parham.

Police say the person, dressed up as a banana, split and headed south on Pearl Road.
According to Parham, the person who was wearing the gorilla costume will recover.

"This is just bizarre. It's really not normal of the food chain. That's not really how this works. The gorilla should have won," said Parham.

Police were unable to locate the banana. They believe it was a prank.

Samuel Adams:
"It does not take a majority to prevail... but rather an irate, tireless minority, keen on setting brush-fires of freedom in the minds of men."

Check out South Pacific wind patterns - Where New Zealand stands - Link

Barstow California Bids To Host The Olympics - Link

"Fathom the odd hypocrisy that the government wants every citizen to prove that they are insured, but people don't have to prove they are citizens."

Gas or Petrol
'Petrol' is used in most of the Commonwealth Countries while the term 'Gasoline is basically used in North American Countries. Etymology of petrol is also quite interesting. The word 'gasolene' first came into existence in 1865 which was modified to the modern spelling 'gasoline' in 1871. Initially any other fuel other than diesel or liquefied gas which could be used in engines was termed as gasoline. The word 'petrol' came into existence in early 1892. Carless-Capel & Leonard, a German wholesaler, was the first company to register 'petrol' as a trade name.
Source: The Origin Of - Link here

Come back often, have fun, keep in touch and may God Bless You.
Mr and Mrs W-W

---