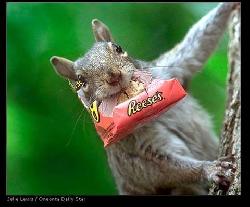 The General Store - Where to Find What You Might Miss
On this page we will try to provide the latest information on where you might find those items, both food and otherwise, that you might not have been able to find in New Zealand.
On Review, I'm finding a lot of things on this page are out of date.
I'm working on it so please check before making a trip for something recommended. If you have some information to share, please e-mail me.
wildernesw@gmail.com

For the Latest from Martha's Backyard - Link

Keep In Touch:
Telephone calls to the US!
I have been using a KiaOra phone card to call the US for a long time now and have been very pleased with the price. It was NZ$.07 per minute! That was a good deal. Then I called and the recording told me I was going to pay NZ$.04 per minute (3.9 cents). Imagine, a price reduction for 'anything'! The price is the same for the UK and Australia. There are good prices for calls within New Zealand as well. The cards are rechargeable and you can program your home number into KiaOra so they remember your card number. I'm not into commercials for businesses but this is a good deal! Make sure it's a KiaOra card, we have been stung by others.
KiaOra Card web site

Even better than the KiaOra card is Skype! Not only do we use Skype for international calls for a great price, I also use Skype-Out for NZ calls to land-lines. Between KiaOra and Skype, we have not had a toll bill on our phone for many years! If you call the US quite a bit, like I do, consider buying a "country subscription". Pay a fee once a year and make all the calls you want for as long as you want to any phone (both mobile and land) to the US. Other countries are also available. The price for this feature is 'about' US$7.00 per month.

From Joyce:
Re Karo. Yes Queen is possible but better is Glucose from Zarbo's in Newmarket. The Queen variety is so thick it is almost impossible to use.

Jambalaya, a-crawfish pie and-a fillet gumbo; Cause tonight I'm gonna see ma cher amio ...
Hank Williams is spinning about now but I can't stop thinking about, and humming that song. Not only is the tune catchy, the restaurant by the same name is appealing as well.

Jambalaya, the restaurant, seems to have struck a chord with the Kiwi palate while upholding the traditional taste of their specialty Southern and Southwest US style food.

The restaurant is located at 49 Rawhiti Road, Manly, on the Whangaparaoa peninsula.

Mrs Wilderness eyed the Kentucky Barbecue Ribs but couldn't pass up the Lafayette Chicken Jambalaya. Served with a generous slice of honey-sweetened cornbread, it looked and tasted delicious.

From Comments written, Murray writes:
What are people using here for good ole American Hotdogs? We use "Hellers Traditional Skinless Frankfurters". They're the closest we've found to the real thing and are quite good. Make sure you get the Traditional Skinless Franks (you can even get them with cheese) though because Hellers make a huge range of sausage.

We have to agree, the Hellers that you found are the closest thing we can find too. I went to get some a couple of days ago and picked the 'with cheese' version. I thought I had committed a major faux pas. When Mrs Wilderness tried one she said it wasn't bad at all! I think it's as close as we're going to get.

From Candee!
Dill Pickles. Recently bought Yum Yum, Sweet, dill and baby dill at New World in down-town Auckland. They are Yummmy. Also, found them in Tauranga 3 years ago, We buy them whenever we see them. The real thing, imported from Canada. They do not stock them here in Wanganui, but they gave me a request form. I understand any product the wholesalers carry can be requested by your local branch. Give it a try.

Handy Hints For the Home!
- Peel a banana from the bottom and you won't have to pick the little "stringy things" off of it. That's how the primates do it.
- Take your bananas apart when you get home from the store. If you leave them connected at the stem, they ripen faster.
- Store your opened chunks of cheese in aluminum foil. It will stay fresh much longer and not mold!
- Peppers with 3 bumps on the bottom are sweeter and better for eating. Peppers with 4 bumps on the bottom are firmer and better for cooking.
- Add a teaspoon of water when frying ground beef. It will help pull the grease away from the meat while cooking.
- To really make scrambled eggs or omelets rich add a couple of spoonfuls of sour cream, cream cheese, or heavy cream in and then beat them up. Yes, beat them up, they have no rights whatsoever.
- Add garlic immediately to a recipe if you want a light taste of garlic and at the end of the recipe if your want a stronger taste of garlic.
- Leftover snickers bars from Halloween make a delicious dessert. Simple chop them up with the food chopper. Peel, core and slice a few apples. Place them in a baking dish and sprinkle the chopped candy bars over the apples. Bake at 350 for 15 minutes!!! Serve alone or with vanilla ice cream.
1. Reheat Pizza
Heat up leftover pizza in a non-stick skillet on top of the stove, set heat to med-low and heat till warm. This keeps the crust crispy. No soggy micro pizza.
2. Easy deviled Eggs
Put cooked egg yolks in a zip lock bag. Seal, mash till they are all broken up. Add remainder of ingredients, reseal, keep mashing it up mixing thoroughly, cut the tip of the baggy, squeeze mixture into egg. Just throw bag away when done easy clean up.
3. Expanding Frosting
When you buy a container of cake frosting from the store, whip it with your mixer for a few minutes. You can double it in size. You get to frost more cake/cupcakes with the same amount. You also eat less sugar and calories per serving.
4. Reheating Refrigerated Bread
To warm biscuits, pancakes, or muffins that were refrigerated, place them in a microwave with a cup of water. The increased moisture will keep the food moist and help it reheat faster.
5. Newspaper Weeds Away
Start putting in your plants, work the nutrients in your soil. Wet newspapers and put layers around the plants overlapping as you go cover with mulch and forget about weeds. Weeds will get through some gardening plastic they will not get through wet newspapers.
6. Broken Glass
Use a wet cotton ball or Q-tip to pick up the small shards of glass you can't see easily.
7. No More Mosquitoes
Place a dryer sheet in your pocket. It will keep the mosquitoes away.
8. Squirrel Away!
To keep squirrels (and other pests - like cats allowed to roam around outside) from eating your plants sprinkle your plants with cayenne pepper. The cayenne pepper doesn't hurt the plant and the squirrels won't come near it.
9. Flexible Vacuum
To get something out of a heat register or under the fridge add an empty paper towel roll or empty gift wrap roll to your vacuum. It can be bent or flattened to get in narrow openings.
10. Reducing Static Cling
Pin a small safety pin to the seam of your slip and you will not have a clingy skirt or dress. Same thing works with slacks that cling when wearing panty-hose. Place pin in seam of slacks and -- ta da! -- static is gone.
11. Measuring Cups
Before you pour sticky substances into a measuring cup, fill with hot water. Dump out the hot water, but don't dry cup. Next, add your ingredient, such as peanut butter, and watch how easily it comes right out.
12. Foggy Windshield?
Hate foggy windshields? Buy a chalkboard eraser and keep it in the glove-box of your car. When the windows fog, rub with the eraser! Works better than a cloth!
13. Reopening Envelope
If you seal an envelope and then realise you forgot to include something inside, just place your sealed envelope in the freezer for an hour or two. Viola! It unseals easily.
14. Conditioner
Use your hair conditioner to shave your legs. It's a lot cheaper than shaving cream and leaves your legs really smooth. It's also a great way to use up the conditioner you bought but didn't like when you tried it in your hair...
15. Goodbye Fruit Flies
To get rid of pesky fruit flies, take a small glass fill it 1/2" with Apple Cider Vinegar and 2 drops of dish washing liquid, mix well. You will find those flies drawn to the cup and gone forever! Put warnings on the glass that it is not for drinking. Only graduate fruit flies will be able to read it.
16. Get Rid of Ants
Put small piles of cornmeal where you see ants. They eat it, take it "home," can't digest it so it kills them. It may take a week or so, especially if it rains, but it works & you don't have the worry about pets or small children being harmed!
Found! At last we found a good, tasty Sour Dough Bread
... or Batard as it is called. We found it at the New World Grocery store in Orewa and is made by Cottage Lane! Yes, a lot of people have tried but this is the real thing.
The bakers can be contacted at: Cottge Lane products (06)370-0260 or Box 352, 85 Judds Road, Masterton.
Either they don't bake much or it goes quickly because it is seldom on the shelf.
Admittedly, some time ago I wrote about the availability of Tylenol in NZ and received the following:
"At this time, TYLENOL(R) products are not distributed in New Zealand. We are not aware of any international on-line services where you can purchase TYLENOL products with a credit card. In addition, acetaminophen is also referred to as paracetamol, especially in foreign countries. There may be acetaminophen products for sale in New Zealand under other names."

From John Nolan:
Tylenol: To the person asking if tylenol products are available in New Zealand. Panadol IS Tylenol. The Chemical formula is identical. This info came from our Medical Wholesale Supply firm.
Michelle from the American-Kiwis Web Site
says the Cheetos-look-alike in the Signature Range at Countdown are a dead ringer for the real thing. Feeling responsible to test things like this out, we picked up a bag or two. She's right! They are pretty much like Cheetos. They are called Cheese Twists and made in Australia.
Surrounded by Turkeys!
Size Counts:
A check of the web site of New Zealand's largest poultry producer,
Tegel
, shows their frozen turkey selection ranges from 3.0kg up to 6.5kg. When we asked various Tegel outlets, they all verified the 6.5kg bird was the largest they could provide.
Tegel Turkey site
I then e-mailed
Crozier Turkeys
, asked them the largest size available for their birds and received the following:
Hi WW
Depends where you are, in Auckland we have 14kg turkeys in stock, in Christchurch the largest is 17kg. We are at Ashburton, can courier but large birds are more difficult.
Regards
Judith Crozier
Did you see that!
The largest is 17kg!! That is almost thirty-seven and a half pounds! I couldn't get that in the back of my car let alone our oven. Considering the cost of turkey in New Zealand I would have to take out a mortgage on the Wilderness 'estate' anyway!
Never the less...
These turkeys are free range, no injections and cleaned in ozonated water. We enjoyed one at Thanksgiving and it was delicious.
Obviously, if you can handle it, Crozier does it!
See Where to buy Crozier Turkeys on their website or contact them direct - click here
On the lookout for Root Beer? Click Here.
From Rob in Australia -
I thought of someting you can add to your general store pages - those US websites that will bill and deliver to non-US addresses.
For instance, FootLocker.com will deliver to NZ & Aus -I get my stuff there mostly. They do charge $50+ dollars for shipping, but you will save this and more if you order a few items at once, as their prices are far cheaper than local stores. (Also, you can find discount codes and coupon numbers online that will knock off up to 30% depending on the time of year).
Obviously, Amazon.com will deliver most items to NZ too. Good for those CD's & DVDs that cost a bundle in NZ.
Thanks Rob
Found:Corn Tortillas -
The Taqueria (pronounced TA-KA-RE-A) sell Mexican food of all descriptions. As a result of a phone call I found they would sell us a package of corn tortillas (imported frozen from San Francisco) if we asked nicely. We tried some of their tacos and then bought a package of 36 for ourselves. Taqueria is at 166 Ponsonby Road, Auckland; Tel. (09)360-0076.
The Expat Store is open... Try this site!
HERSHEY'S COCOA and REESE'S PIECES
Wilson Consumer Products bring some Hershey's products into New Zealand. Recently they started supplying a new drinking cocoa from Hershey's named "Cacao Reserve Mayan Blend" and I wrote about it before.
In discussions with the folks at Wilson, we were told the REESE'S PIECES were now available at The Warehouse.
I checked our local Warehouse and found them at the checkout counter. For contact information go to:
http://www.wilson.co.nz
.
Tina from the American Women's Club of Auckland
passed along an address for a company in Melbourne that sells food and other products from the US. She says the products they sell include Karo and Pumpkin Pie mix! Go to
USA Foods
and have a look.
Kansas Girl is looking for Karo syrup!
Anyone know if it is available in NZ and where?
Mrs Wilderness couldn't find Karo syrup
but she found something very similar: It is called Glucose syrup and is made by Queen, an Australian company since 1897. It is derived from corn and tastes very similar to Karo syrup. Yes, in the name of community service we have tasted it! Mrs W found it at a New World store and the cost for 500gm is $4.79
Dr Pepper found
- We were walking down Moana Ave in Orewa the other day and spotted a store carrying Dr Pepper! It was Bramptin's For UK Food. We checked and found it was $2.50 a can.
DILL PICKLES
Amanda McCloud reports:
Dill Pickles: Have you been longing for dill pickles that are actually DILL pickles? Well, I have and I finally found some in Glen Innes. There is a little deli/bakery shop next to Fruit World (across from Pak n Save). They import pickles from Israel and they are awesome! Several of our members have tried them and they all agree. Ask for Kvuzat Yavne pickles. And they're inexpensive! This store also has some great cheeses - the best feta cheese that I've tasted. The name of the place is, La Mama E'Toile, 185 Apirana Ave, Glen Innes.
Also from Amanda
Mexican Products: In Auckland? Yes! Mexican Specialties in Ellerslie regularly imports chilies, corn and flour tortillas, masa, corn husks (Yes! We can finally make tamales here!), and almost any other Mexican food item you can imagine. They are located at 5/92 Marua Rd. Only open Thurs - Sat., 10 - 4 p.m.
Already Here - Search Them Out
Dunkin Donuts
Miller Genuine Draft beer
Reece's Pieces
Candy Corn
Hershey's Milk Duds (yum)
Denny's
I want to talk about hash browns! Now I know that the ones you get in the market really come in handy in case you are in the middle of an Ice Hockey game and the puck gets lost, so please don't write to me with that suggestion.
I'm talking real hash browns! I've tried to make my own but for some reason they just don't taste right. My other option is to head for the nearest Dennys (North Shore) and get one of their breakfast plates.
At one time they used to have the hash browns and, pancake syrup shipped in from the US, but not any more. Oh, they still come from the US but another company brings them in now and sells them on to Denny's.
After trying every scheme I could come up to get the supplier's contact information I finally got so desperate as to ask for the information. I should have tried that in the first place because the manager at Denny's just gave me the telephone number.
I telephoned the supplier; "Yes, they do bring in real hash browns from the US" and, "No, they will not sell them to me." Bummer! They have a contract with Denny's and cannot sell to anyone else.
I like going to Denny's, it is just a long trip, forty kilometers every morning for breakfast!
Denny's has locations in North Shore, Manukau City, Auckland CBD, New Lynn, Highland Park and Christchurch. If you like real hash browns, it may just be worth the drive.

---